Links to policy and position documents
Links to policy and position documents
Policies & Positions of IAOPA Europe
IAOPA Europe is the European branch of The International Council of Aircraft Owner and Pilot Associations (IAOPA) which is a nonprofit federation of 71 autonomous, nongovernmental, national general aviation organizations. IAOPA has represented international general aviation for nearly 50 years.
The combined total of individuals represented by these constituent member groups of IAOPA is over 470,000 pilots, who fly general aviation aircraft for business and personal transportation. General aviation is defined by ICAO as "All civil aviation operations other than scheduled air services and non-scheduled air transport operations for remuneration or hire."
Formally the policies and positions of IAOPA are debated and adopted at the IAOPA World Assembly taking place every second year. Please click on the link in the right column to see a list of adopted resolutions.
The right column also contains a link to the IAOPA Policy Manual. The purpose of this manual is to provide guidance to IAOPA affiliates and their representatives when discussing and developing positions that will affect both IAOPA and their organizations.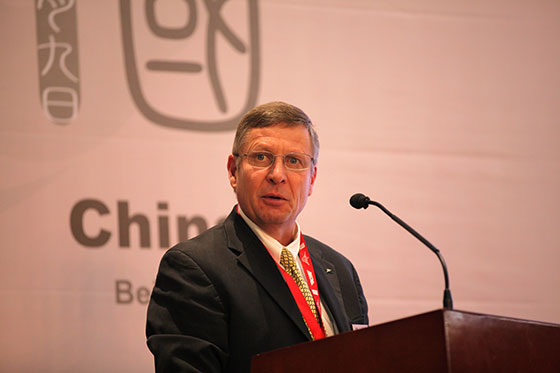 Secretary General Mr. Craig Spence speaking at the 27th World Assembly in Beijing