Sign up to receive the monthly
IAOPA Europe Enewsletter:



Presentations from IAOPA Regional Meeting in Heidelberg
By clicking on the folder below you will find presentations from the latest IAOPA Regional Meeting which took place in Heidelberg, September 28'th.
FAA eases procedures for European Pilots
From the EASA website comes news that the FAA has eased the process for reissuing FAA pilot certificates for European pilots.
To accommodate the format changes that were brought on by the new European Commission flight crew licensing regulations (Commission Regulation (EU) No 1178/2011), the US Federal Aviation Administration (FAA) has granted a deviation from its standard reissuance practice. This procedure and the associated administrative process will lessen the burden on European FAA pilot licence holders.
For more details please read the associated documents :-
Administrative Process for the Reissuance of FAA Pilot Certificates
ICB Annual Report 2012
IAOPA advises EASA through the Industry Consultation Body (ICB). In this report you will find the major issues addressed in 2012.
Memorial Flight Rally Hans Gutmann
Join the long range FAI-GAC event from 10 to 18 August 2013
EU Parliament adopts GA friendly resolution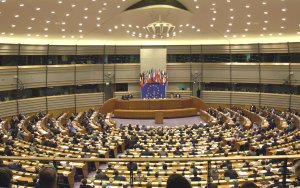 The European Parliament has given general aviation its biggest boost in modern times with the adoption of a resolution which guides the EC and member states to adopt a raft of principles which would preserve, foster and promote GA across Europe. Resolution 2008/2134(INI) sets out the importance of keeping legislation in proportion, recognising the differences between CAT and GA in setting fees and charges, ensuring that GA has access to airports and airspace and accepting that GA has a vital role to play in Europe's transport infrastructure.
The resolution, adopted by a huge margin - 524 votes in favour, 74 against and six abstentions - now forms the basis of the European Commission's approach to general aviation. The Commission is in turn the boss of EASA, which will find it very difficult to ignore the new landscape for GA. In addition, national AOPAs can now use it in negotiations with their own CAAs to ensure that GA is treated fairly.
The full document can be seen by clicking on this link. It includes 35 clauses, each of which represents a major breakthrough for GA, addressing nearly every major issue impacting on general aviation today; access to airfields and airspace, proportionality in regulation and charges and appropriate technology requirements. It calls on the EC to recognise the important role that GA plays in the training of professional pilots.
The resolution had its genesis in a meeting four years ago between European Aviation Commissioner Daniel Calleja di Crespo and a three-man IAOPA delegation at which the need for action on European legislation affecting GA was discussed. MEPs like Timothy Kirkhope from the UK and Arunas Degutis from Lithuania, both pilots, have been active in canvassing support. IAOPA is having the document translated into every European language and distributed to authorities across the continent.
All editions of IAOPA Enews 2014
All editions of IAOPA Enews 2013
Get the IAOPA Europe Enews directly in your mailbox
Take a look at the upper right corner of this webpage and just enter your email to sign up to receive the IAOPA Europe Enewsletter. Every second month you will then receive our Enewsletter keeping you up-to-date about General Aviation in Europe.
Your privacy of course is guaranteed and you can unsubscribe anytime with one click on the unsubscribe link in the newsletter.
How to get your aviation fuel tax-free